Does the war in Ukraine affect the UK?
With Kyiv over 2,000 km away from London, we could be forgiven for thinking that the Russian invasion of Ukraine will have limited impact here. Although trade with Russia only accounts for 1.3% of total UK trade, the UK imports a lot more than it exports with the trade deficit at just over £7 billion. Oil and gas account for around 40% of imports. Oil prices have hit a seven year high and gas prices have spiked. Ukraine and Russia export about a quarter of the world's wheat, and about half of the world's sunflower products. Supply concerns will impact global food and energy prices, at a time when UK inflation is already at a 30-year high. The Bank of England is expected to raise interest rates to contain inflation. Capital Economics anticipates interest rates increasing to 2% this year, which could see mortgage rates rise to 3.2%.
Ofgem announced that the energy price cap will increase by 54% on 1 April
This means a household could pay up to £1,971 per year on heating and electricity. Advocacy group, National Energy Action, predicts this will result in over 2 million more households falling into fuel poverty. Fuel poverty occurs when a person can't afford to keep their home adequately heated. To limit the impact, government will underwrite loans to energy companies which can be passed on as a £200 rebate to customers. Energy companies can recoup the money from customers to pay back the loans in future years as energy costs drop.
Stuart Andrew has replaced Chris Pincher as Housing Minister 
He is the 20th Minister in 25 years, and the 11th since 2010. His voting record includes voting against the amendment to the Housing and Planning Bill requiring private landlords to ensure rented accommodation is "fit for human habitation". He also voted to force high-income tenants of social housing to pay market rent.
Counting the cost of cladding remediation
The Housing Secretary, Michael Gove, appeared before Parliament's Levelling Up, Housing and Communities Committee. He was questioned about his plans to compel developers to contribute to a £4 billion fund to cover cladding remediation work. He indicated that the Affordable Homes Programme could be raided if government fails to raise enough money from developers. A grand committee in the House of Lords has voted to include amendments in the Building Safety Bill, which the government could potentially use to stop the operations of housebuilders who don't contribute to the fund.
The government introduced amendments to the Building Safety Bill which would shield leaseholders from cladding costs. If passed, the amendments would prevent leaseholders in blocks taller than 11 metres being charged for cladding remediation. For non-cladding work, the costs would first fall on developers and manufacturers, followed by freeholders if they have the ability to pay. Any costs left over could be charged to leaseholders, but these would be capped at £15,000 in London and £10,000 elsewhere. If a developer closes down, the amendments would allow the courts to pursue associated companies for the payment. There are concerns this could negatively impact the viability of new developments, which are often delivered through special purpose vehicles to limit liability.
The Leasehold Reform (Ground Rent) Act has received royal assent
From Summer 2022, ground rent on new leases and some lease extensions will be set to zero. This does not affect existing leaseholders though. There are concerns this could create a 2-tier leasehold system, with many calling for it to be extended to existing leaseholders.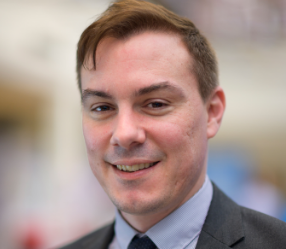 Craig Oosthuizen | Head of Client Operations
Craig currently heads Client Operations, overseeing relationships with both customers and strategic partners within the housing sector. This includes monitoring and ensuring the delivery of high-quality training and services.
Previously, he was a department head at Ndifuna Ukwazi (NU) in South Africa, where he was focused on improving safety, policing and access to justice. His role included using evidence-based advocacy to drive policy change within all spheres of government.
He started his career as a software developer, working on equity and commodity analysis software.
Craig holds a Bachelor of Commerce in Economics and Legal Studies from the University of KwaZulu-Natal in South Africa.