Mobile solutions
From mobile apps and add-ons, you can find our latest portable offerings here
eSurveys
eSurveys is a fast and intuitive tool for surveyors to collect survey data while on site. Customisation of data collection rules allows you to tailor the information you want to capture and help ensure data integrity.
chevron_right Multiple projects can be downloaded to the device, allowing you to swap jobs on the fly
chevron_right Auto-completion of fields to reduce time spend inputting and increase data accuracy
chevron_right Primary features for collection of Stock Condition and RdSAP Energy surveys, further survey types in development
chevron_right Form validation and mandatory photo capture means you always collect the data you need
Get quote / Place order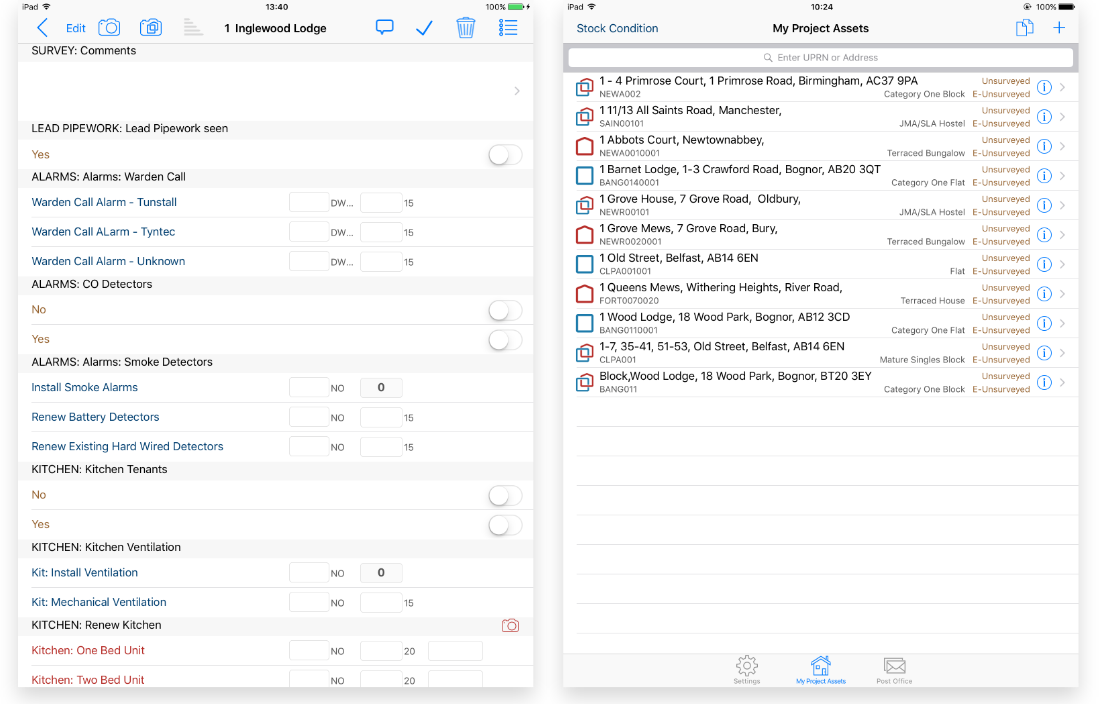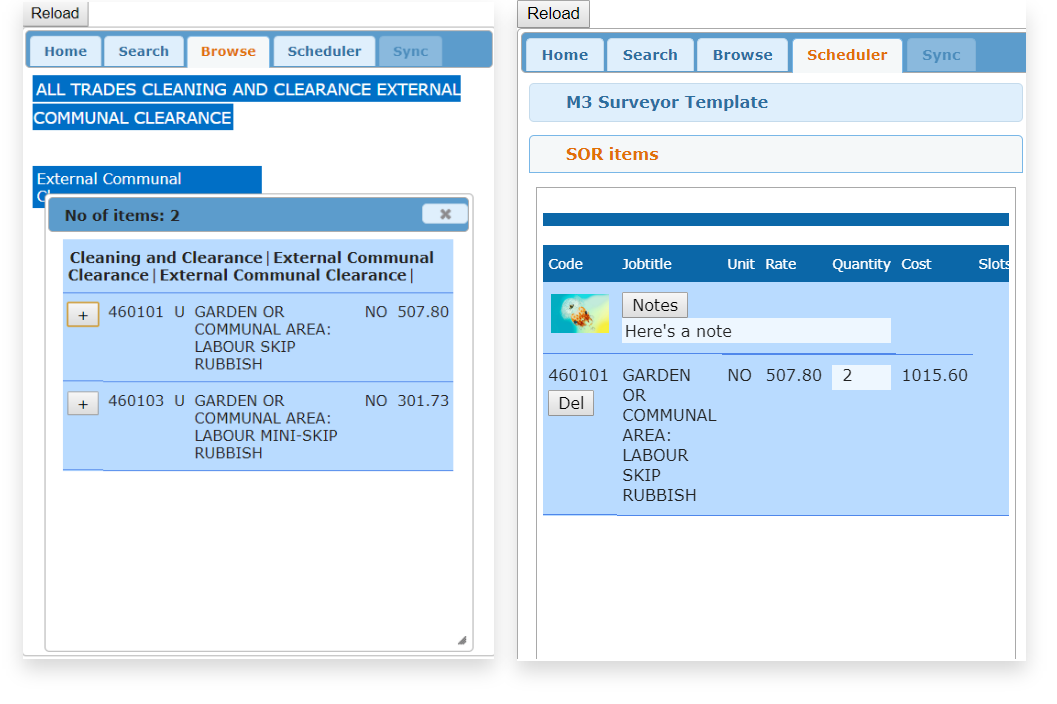 M3Surveyor
M3Surveyor is an add-on to M3Central Diagnostics for surveying empty properties, that works offline.
chevron_rightMade for surveyors at HAs and Local Authorities
chevron_rightIt allows photos to be attached to each Schedule of Rates item
chevron_rightAllows for storing templates for stock condition survey items
chevron_rightIncludes built-in templates for standard surveying items
Get quote / Place order
M3NHFSORCodeSearch
It's our A5 medium descriptions book in app format.
chevron_rightMade for contactors, sub-contractors and DLOs, so that they know exactly what needs to be done to complete the job on-site
chevron_rightPortable and available for all iOS devices
chevron_rightIt allows you to filter and search the entire book quickly
chevron_rightEco friendly - saving papers, no printouts
Request beta access