M3 for accurate repair orders
M3Central Reporting helps residents report repairs online.
M3Central Diagnostics helps staff to diagnose and order repairs accurately.
M3Surveyor helps surveyors carry out surveys onsite
View demo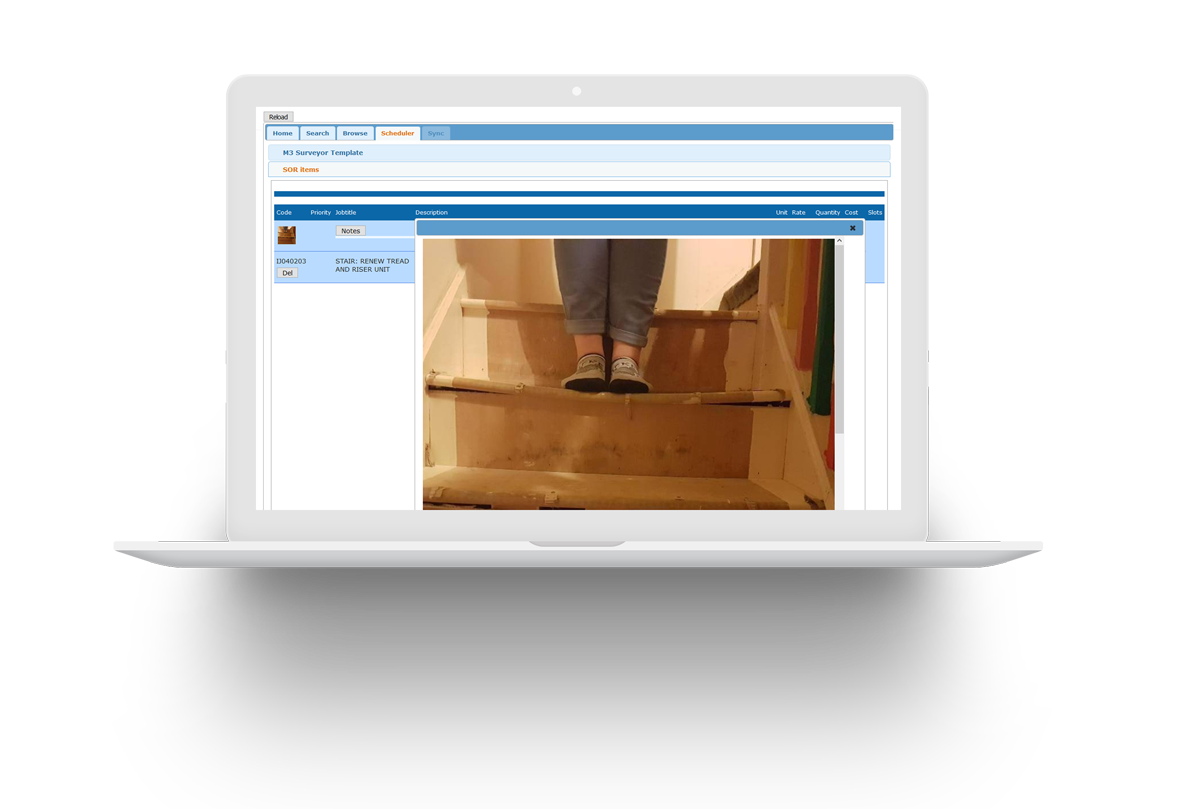 Let's talk M3Central
If you want to provide an online repair reporting service, carry out void surveys, raise job orders using the M3NHF Schedule of Rates, or improve the accuracy of you repair reporting, M3Central can help.
cloud_queue
One system with different modes
M3Central is a web based service that runs on M3 servers and can be used on phones, tablets, laptops and desktops.
assignment
Report repair problems
M3Central Reporting helps residents to report their repairs online using pictures and advice. Users can add photographs and comments and the system can be easily customised to fit your requirements.
build
Diagnose repairs problems
M3Central Diagnostics helps non-technical and experienced technical staff to diagnose repair problems and raise job orders. It provides an easy way to find M3NHF Schedule of Rates items and add them to a schedule of works.
launch
Get started
M3Central is easy to deploy because it can be used standalone as well as working with other systems. M3NHF SOR subscribers get the benefit of being able to switch on their SoR as a standard option. Non-subscribers can have their SORs imported. other Schedules of Rates can be imported.
link
Link to other systems
Most leading suppliers have integrated, or are integrating, M3Central to work with their systems and some of their latest releases will only work with M3Central. Some customers have also integrated M3Central with their own inhouse systems. You are welcome to ask us for the current position or, for the latest information, ask your prospective supplier.
transform
Carry out surveys
M3Surveyor is an add-on to M3Central Diagnostics that works offline. After it has downloaded, M3Surveyor needs no internet connection until you want to send your surveys. It allows photographs to be attached to each Schedule of Rates item and can store templates for frequent works surveys.
expand_more
A community of users
When purchasing M3Central you join a community of users and benefit from:
codeUser-led system development
data_usageUnlimited helpdesk acces
insert_invitationUser events and web casts
tuneFuture upgrades at no extra cost
plus_oneSubscription fees allowing unlimited individual users
Get Quote / Place order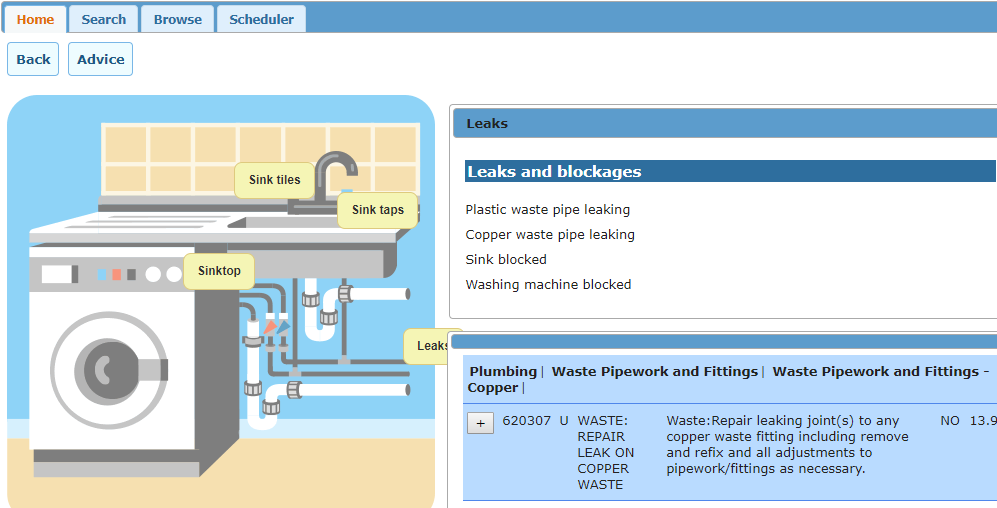 Here are some of our clients